Sidebar is the left side of the application interface, which allows you to sort tasks into system folders.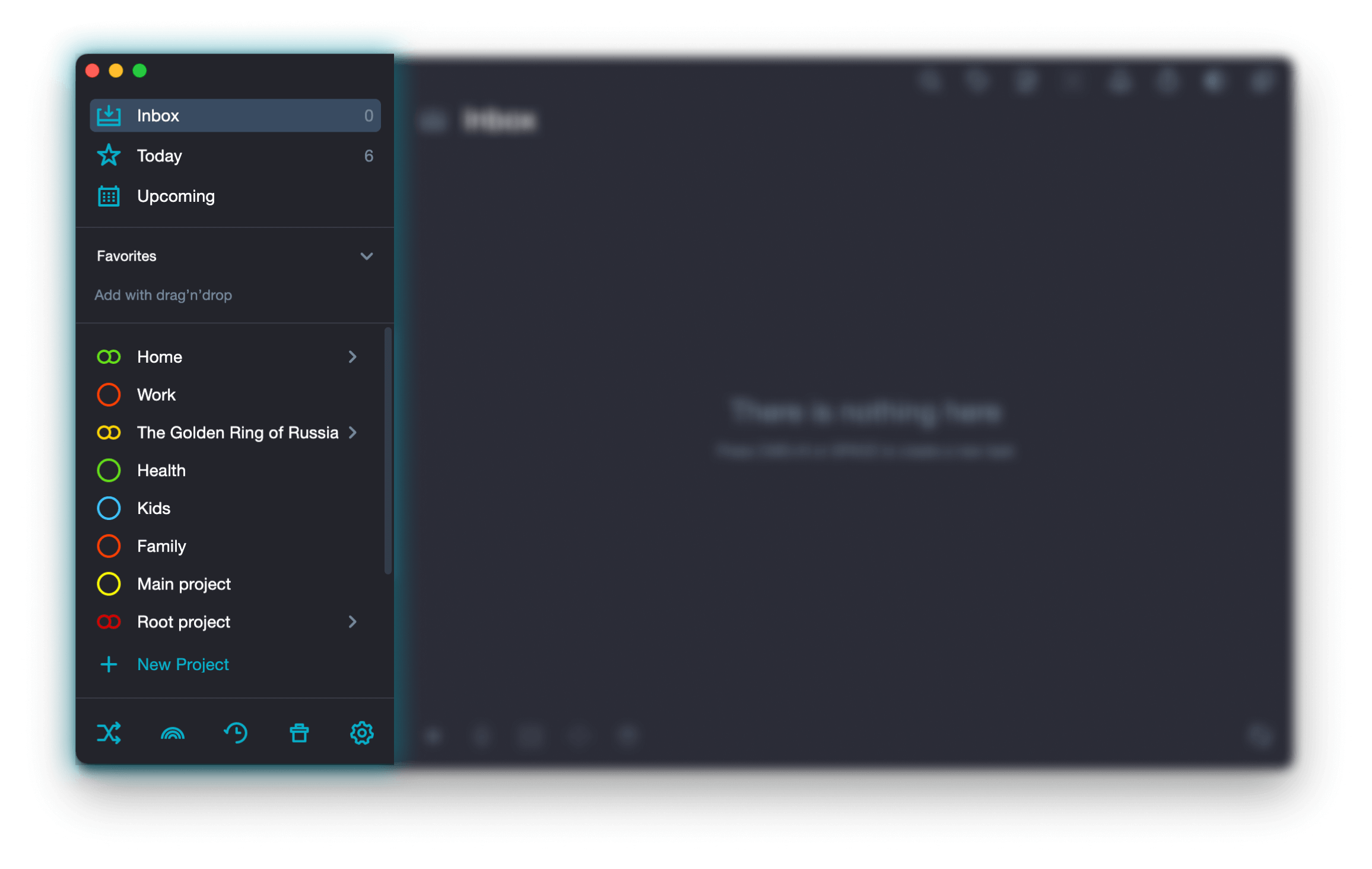 Main panel is the right side of the application interface, in which tasks are displayed and can be controlled.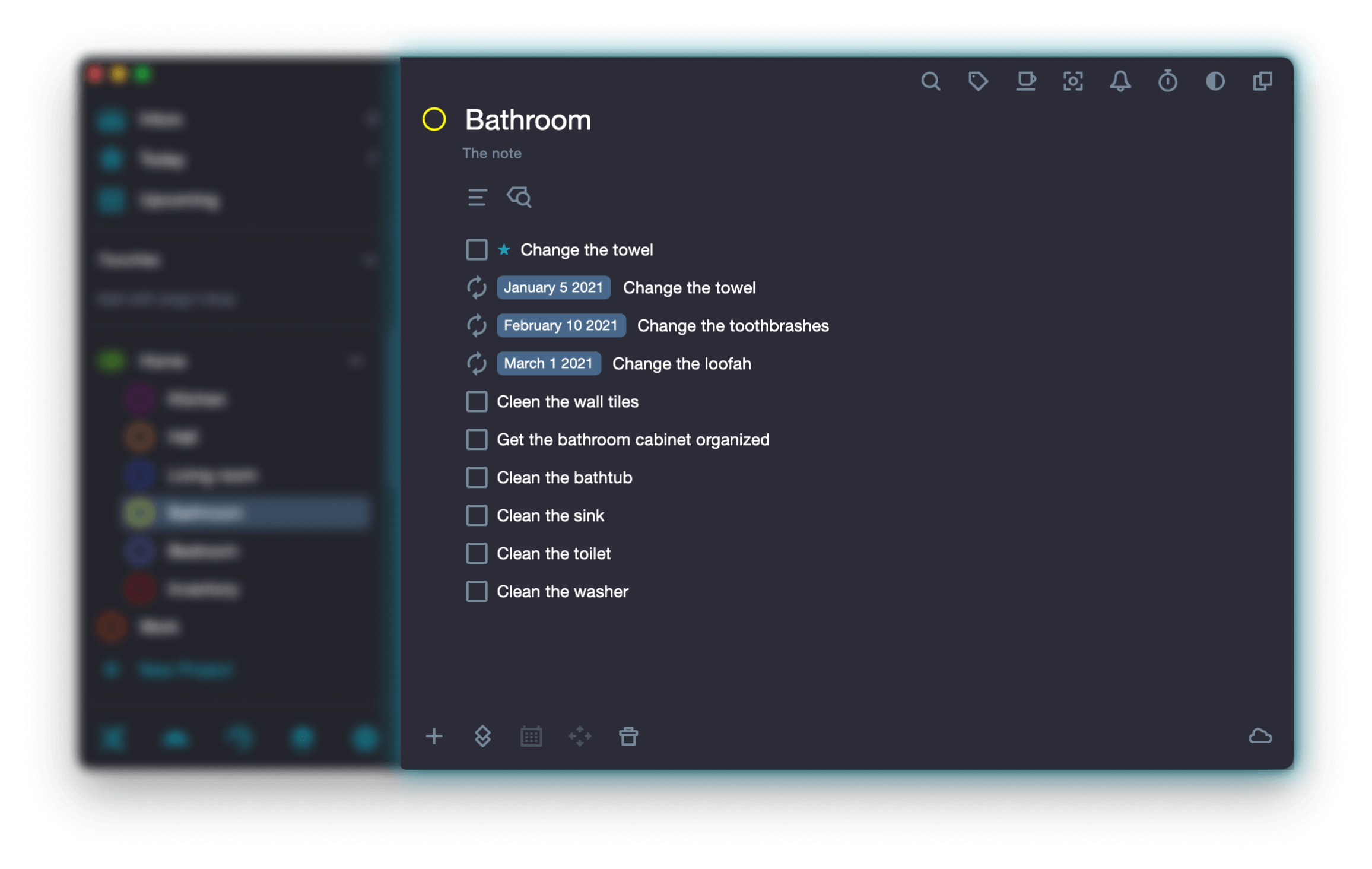 Toolbar is a panel of tools and actions. SingularityApp has an upper toolbar and a bottom toolbar.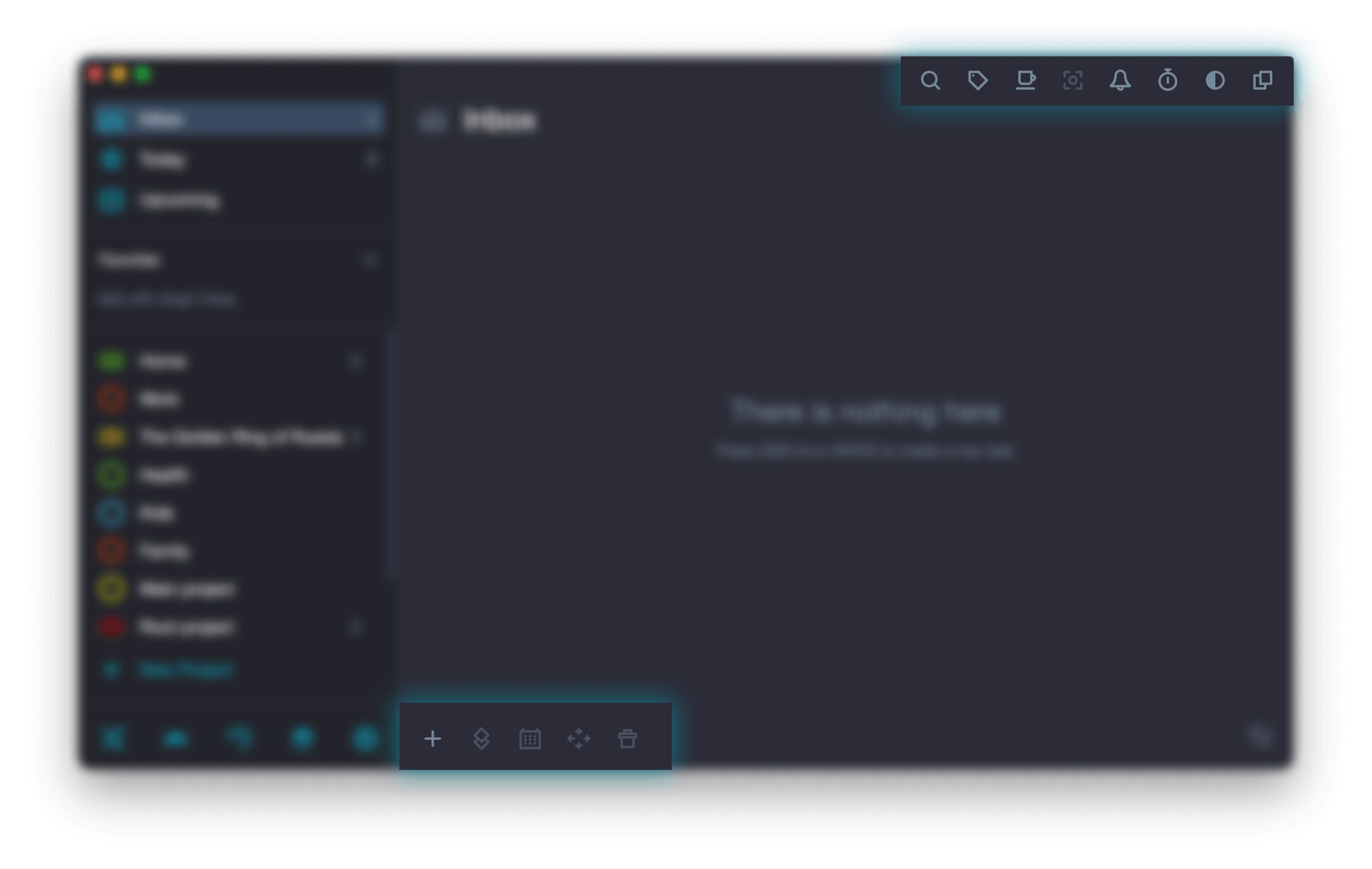 Task is an action to be done for achieving a result. It is the main planning element in SingularityApp.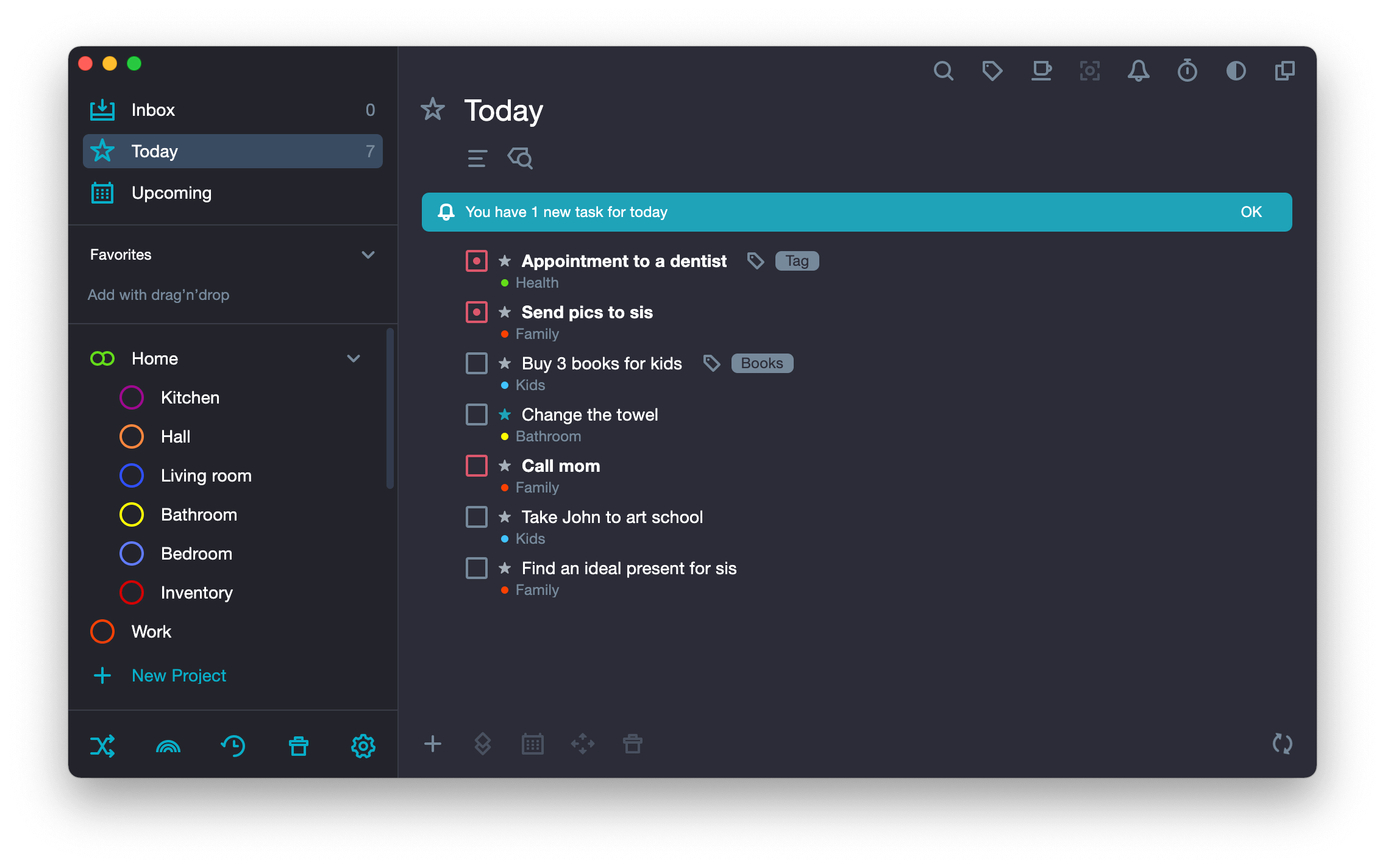 Task editor panel is a panel that opens by double clicking a task, the task can be edited there: you can rename it, add a note, set a priority and date, add a checklist or tag, move or put it on repeat.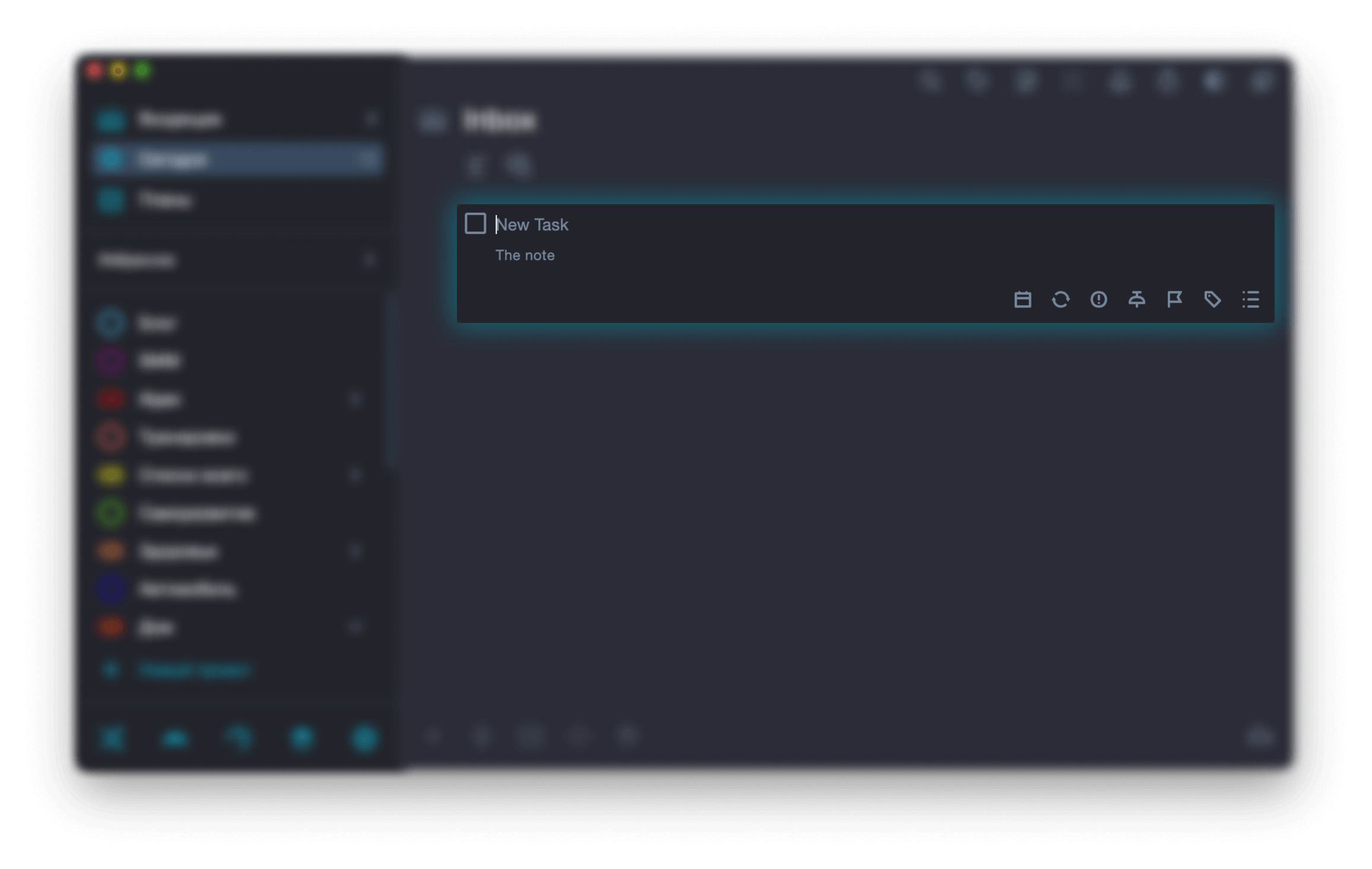 Tag is a label that is used to group tasks marked with the same tag.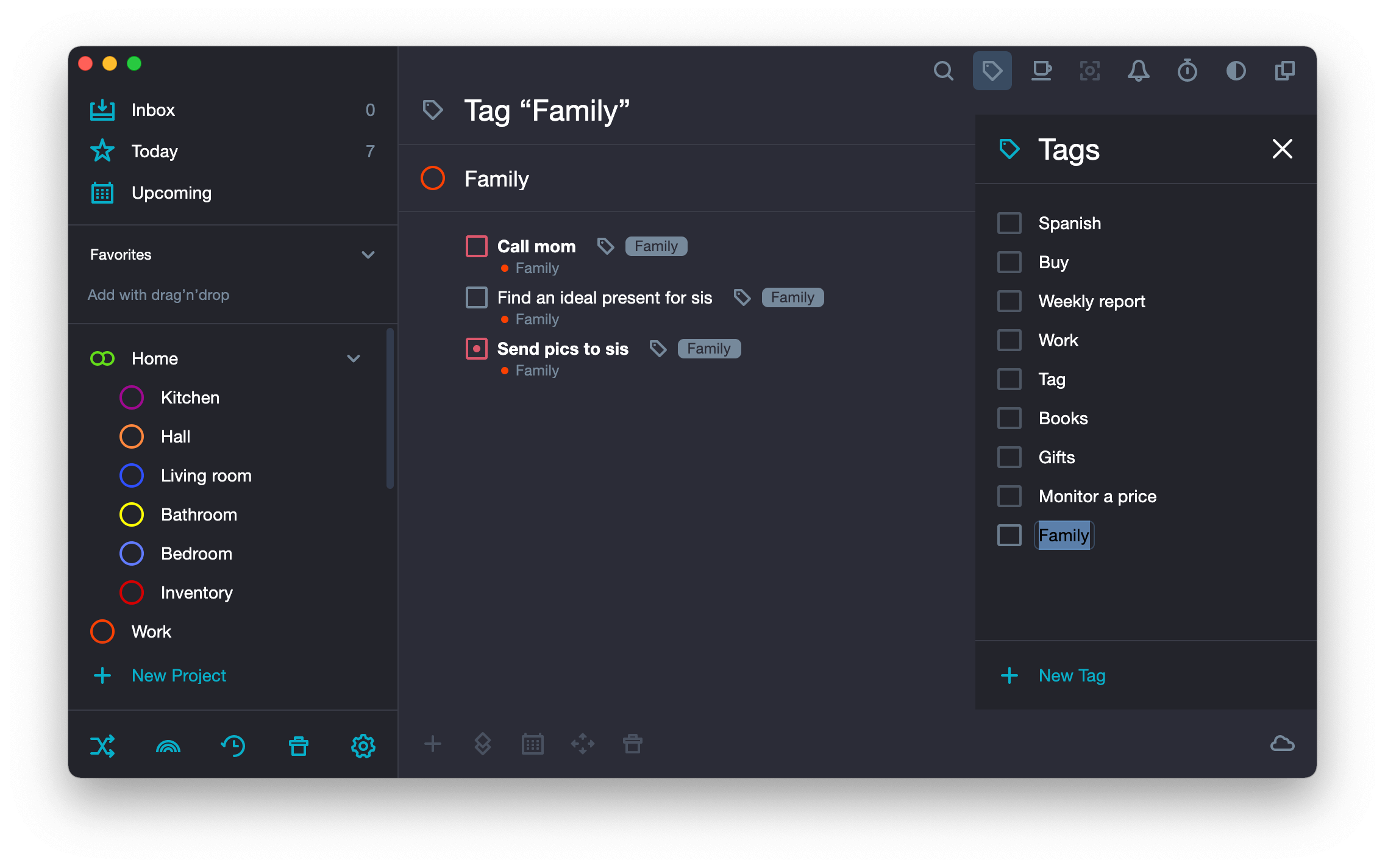 Checklist is a control list of task completion criteria, when the checklist is completed the entire task can be considered done.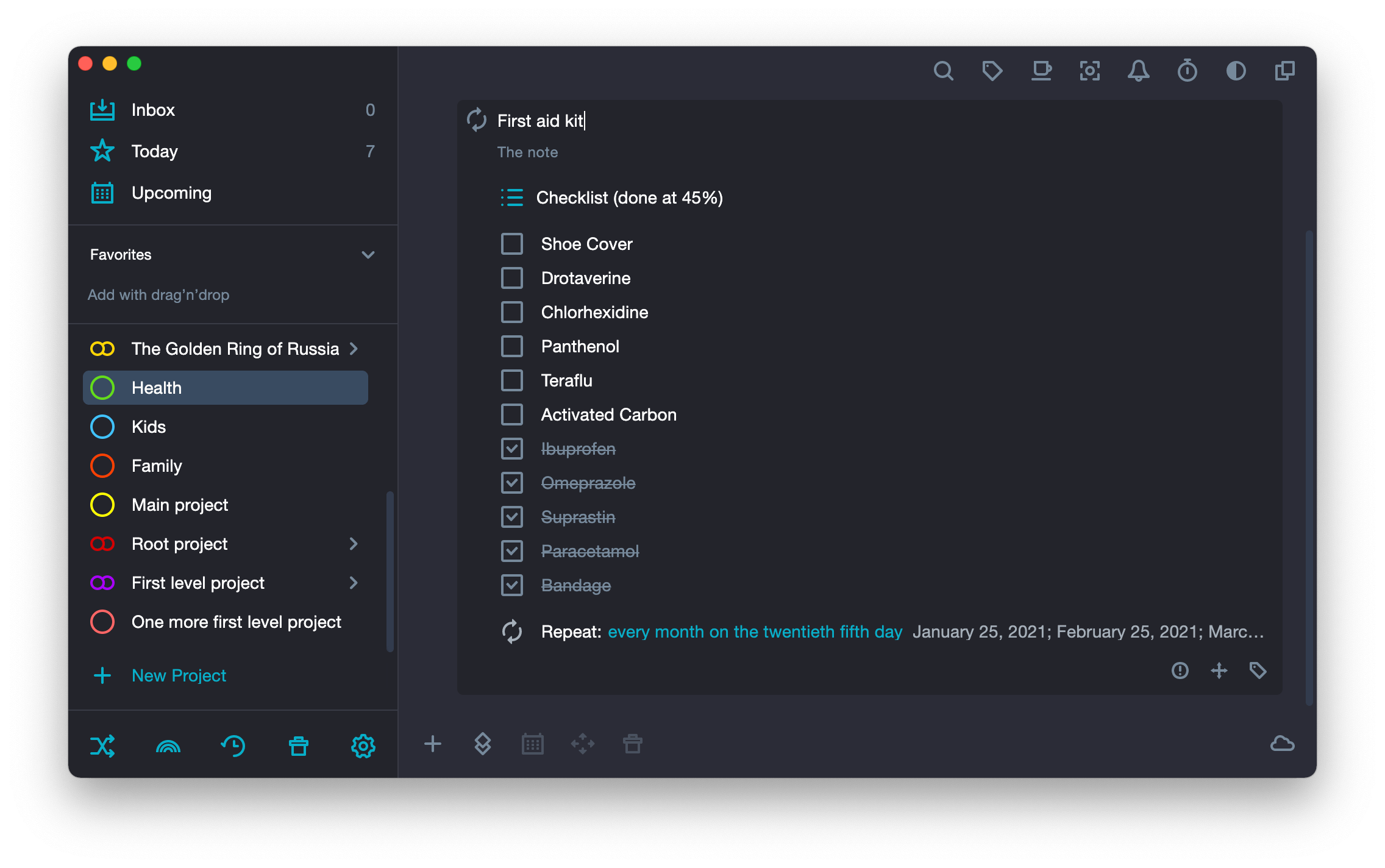 Project is a system folder which contains tasks aimed to achieve the same result.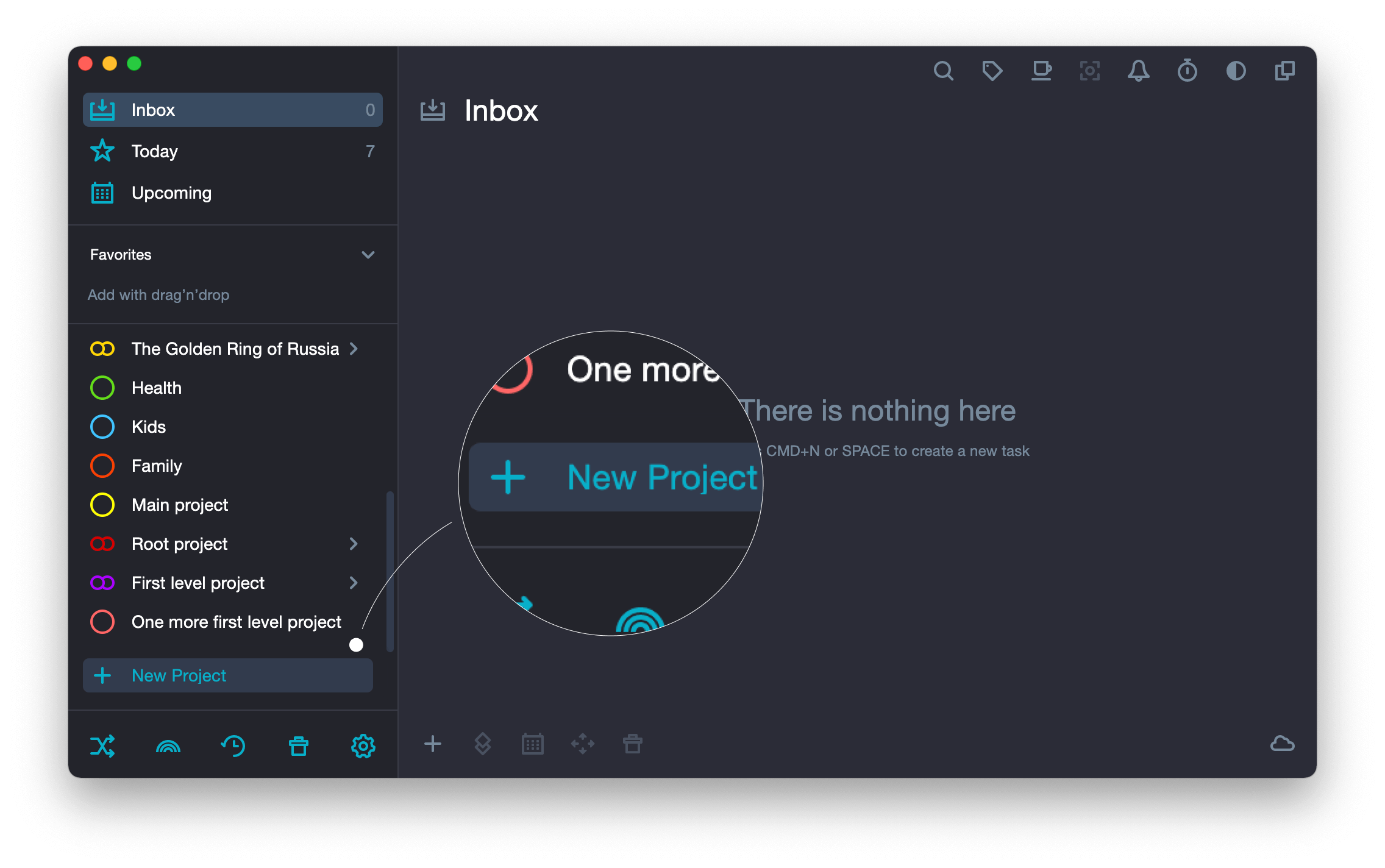 Section is a set (collection) of similar tasks.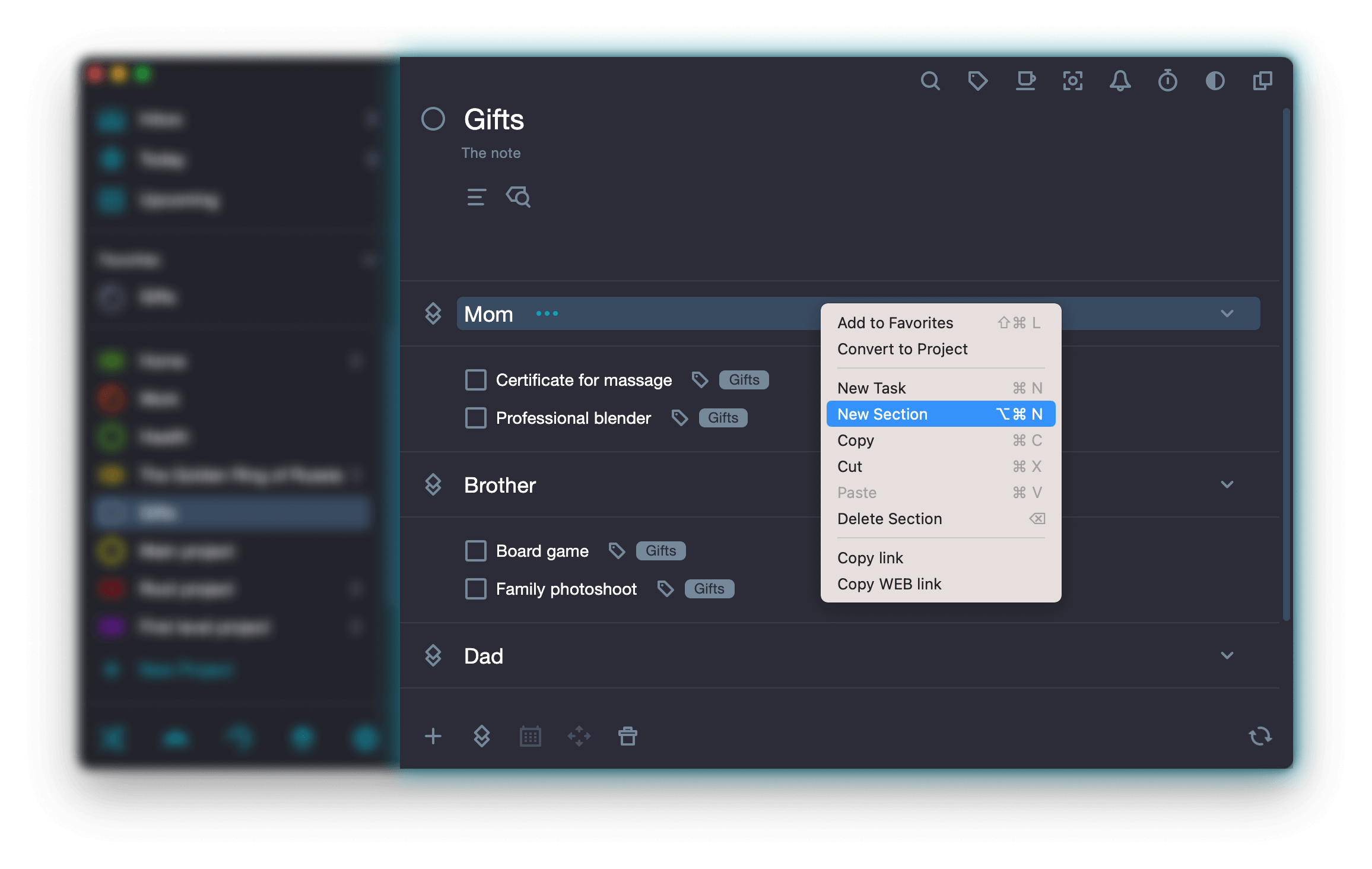 System folders are all folders of the side control panel: Inbox, Today, Plans, Favorites, Unallocated, Someday, Archive and Trash.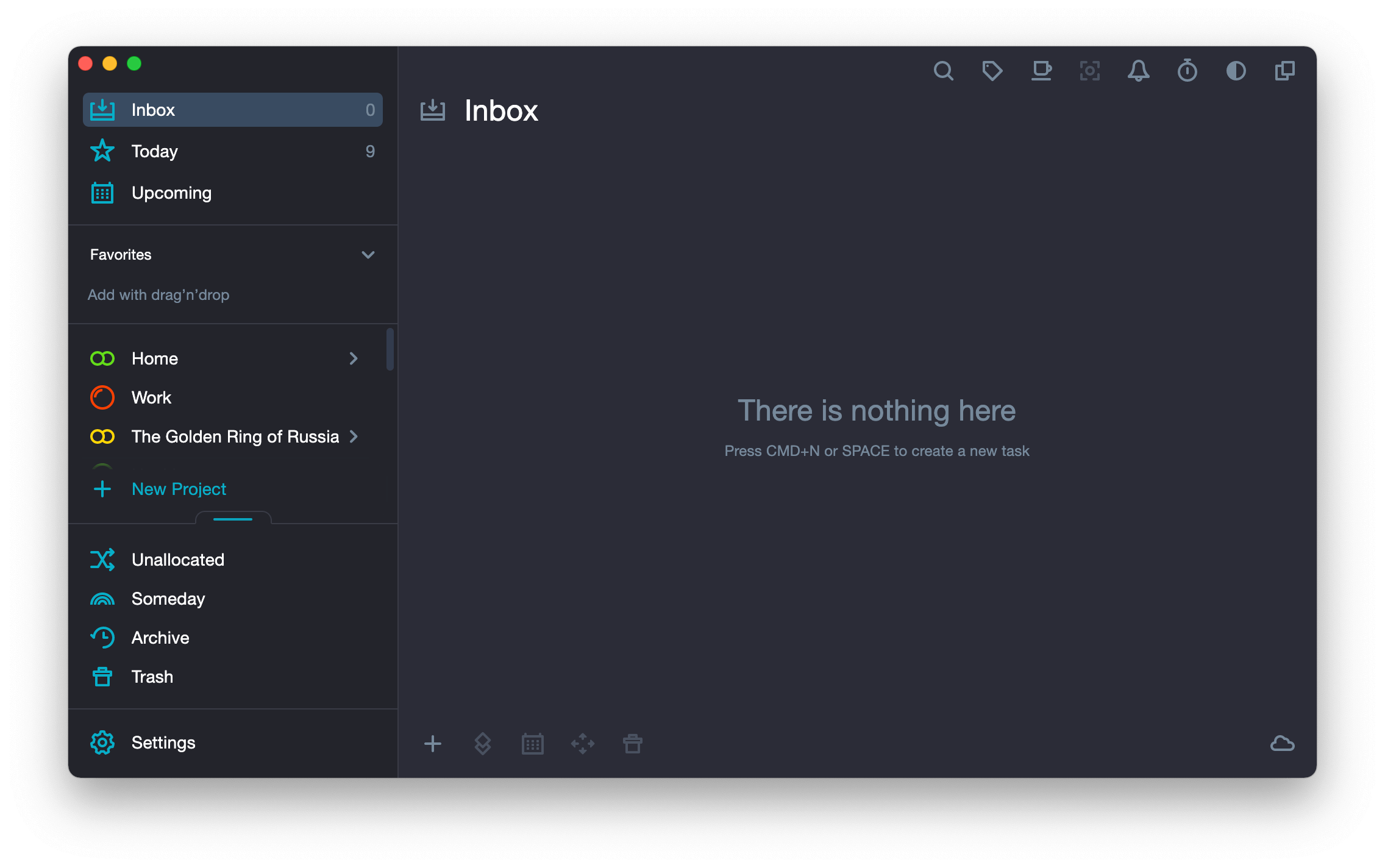 Favorites is a place in the sidebar for pinning tasks, projects, sections and tags, which should be seen.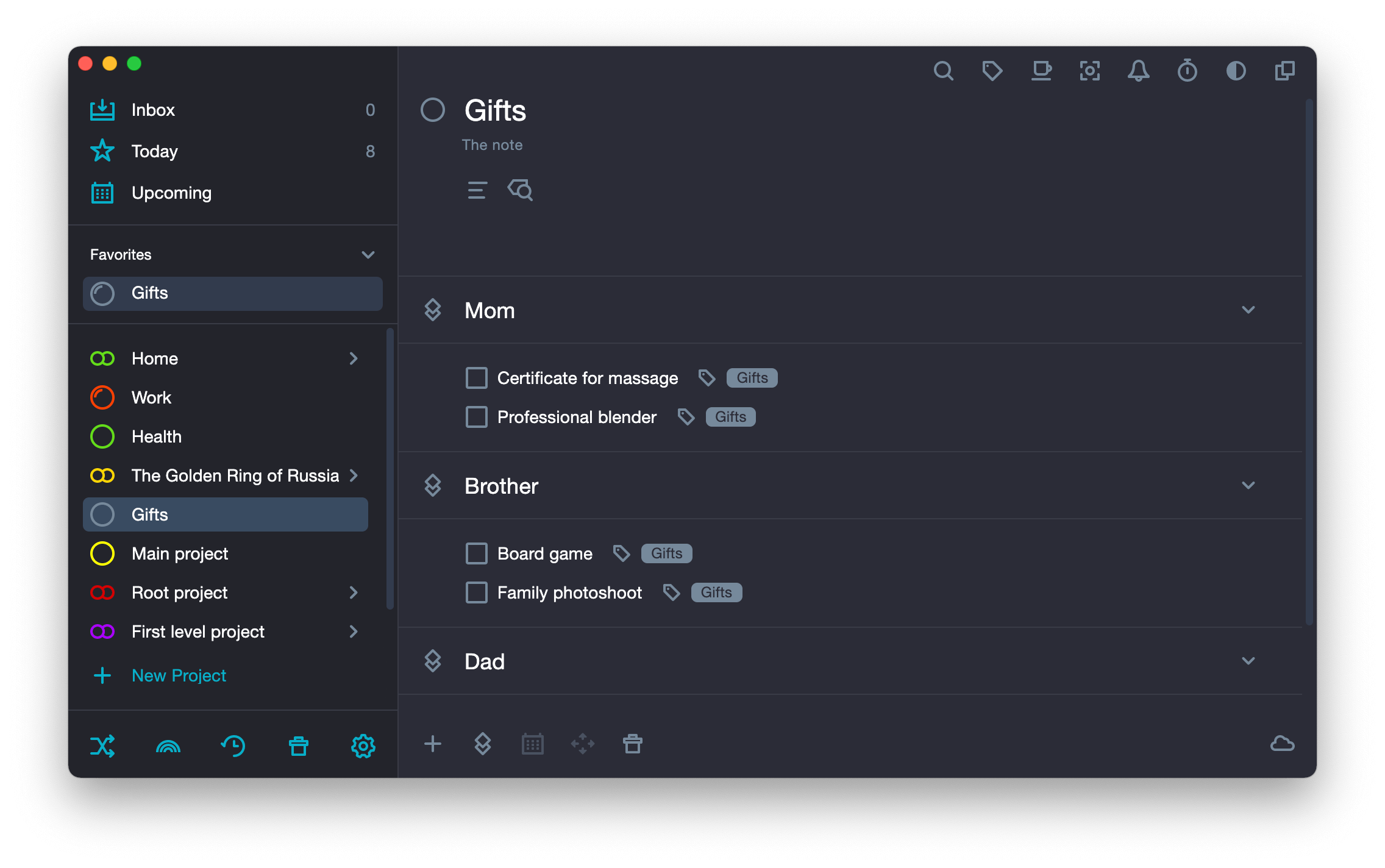 Context menu is a hidden menu that appears upon your right-click mouse operation.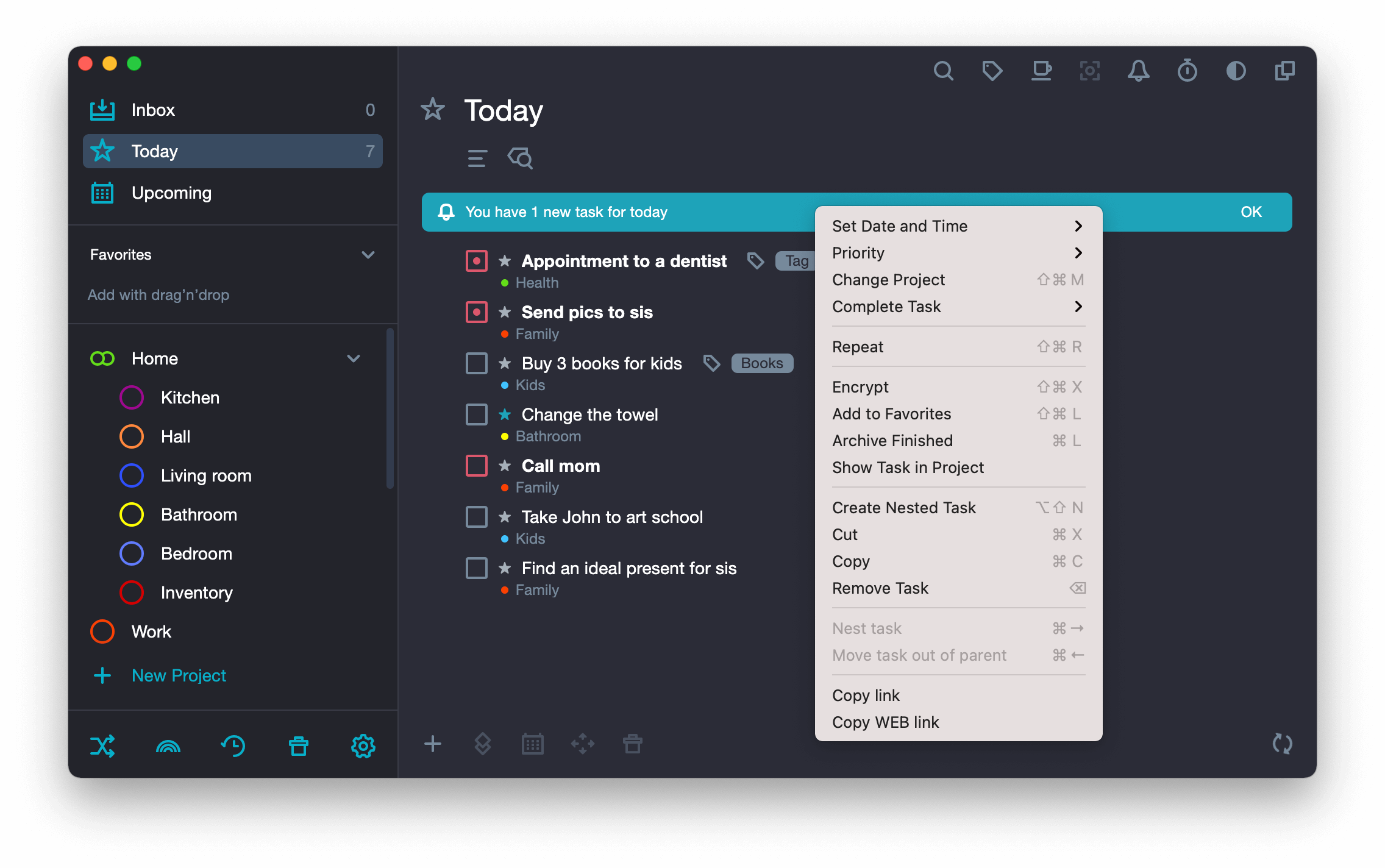 Application settings enable you to check and set application parameters: configure task archiving and checking interval for all projects, specify which day is to be considered the first day of the week and what the counter will indicate on the icon in the Dock. You can also enable synchronization with Singularity Cloud, a hotkey for quick task and Pomodoro creating.