To view tasks in your calendar on iPhone or iPad, go to the app Settings, select Calendars, and then select Local calendars. The application will ask you for access to the calendar on the device.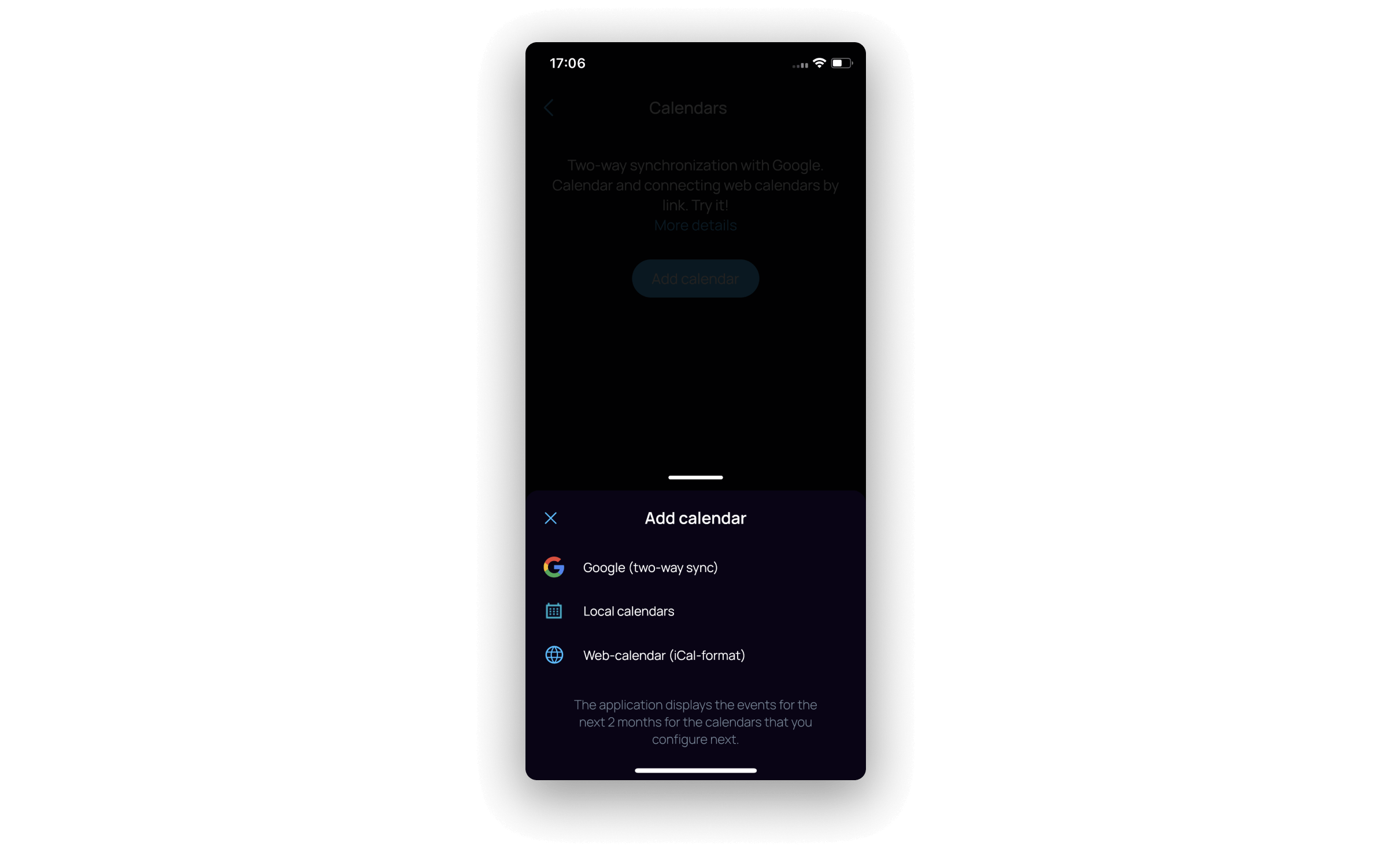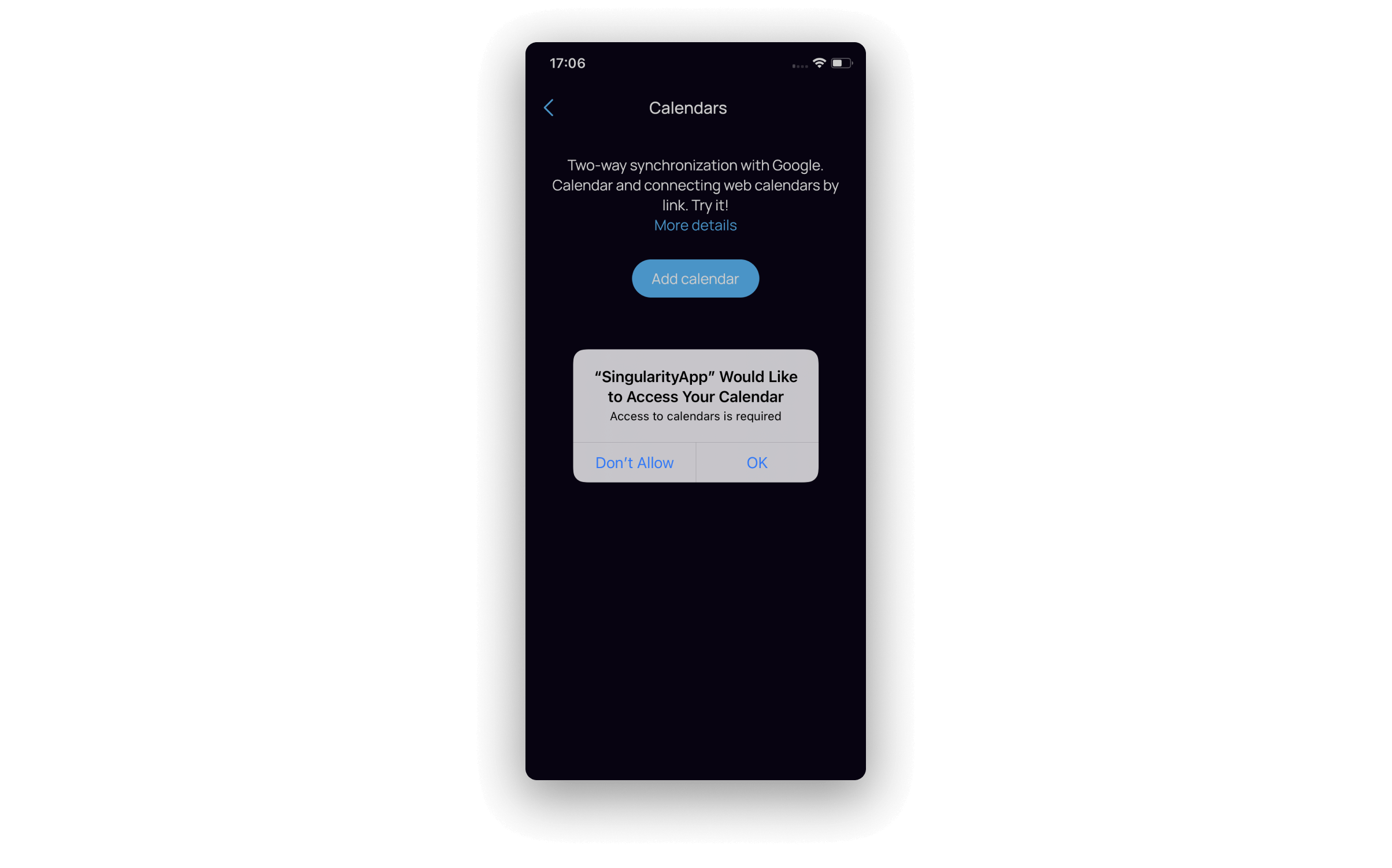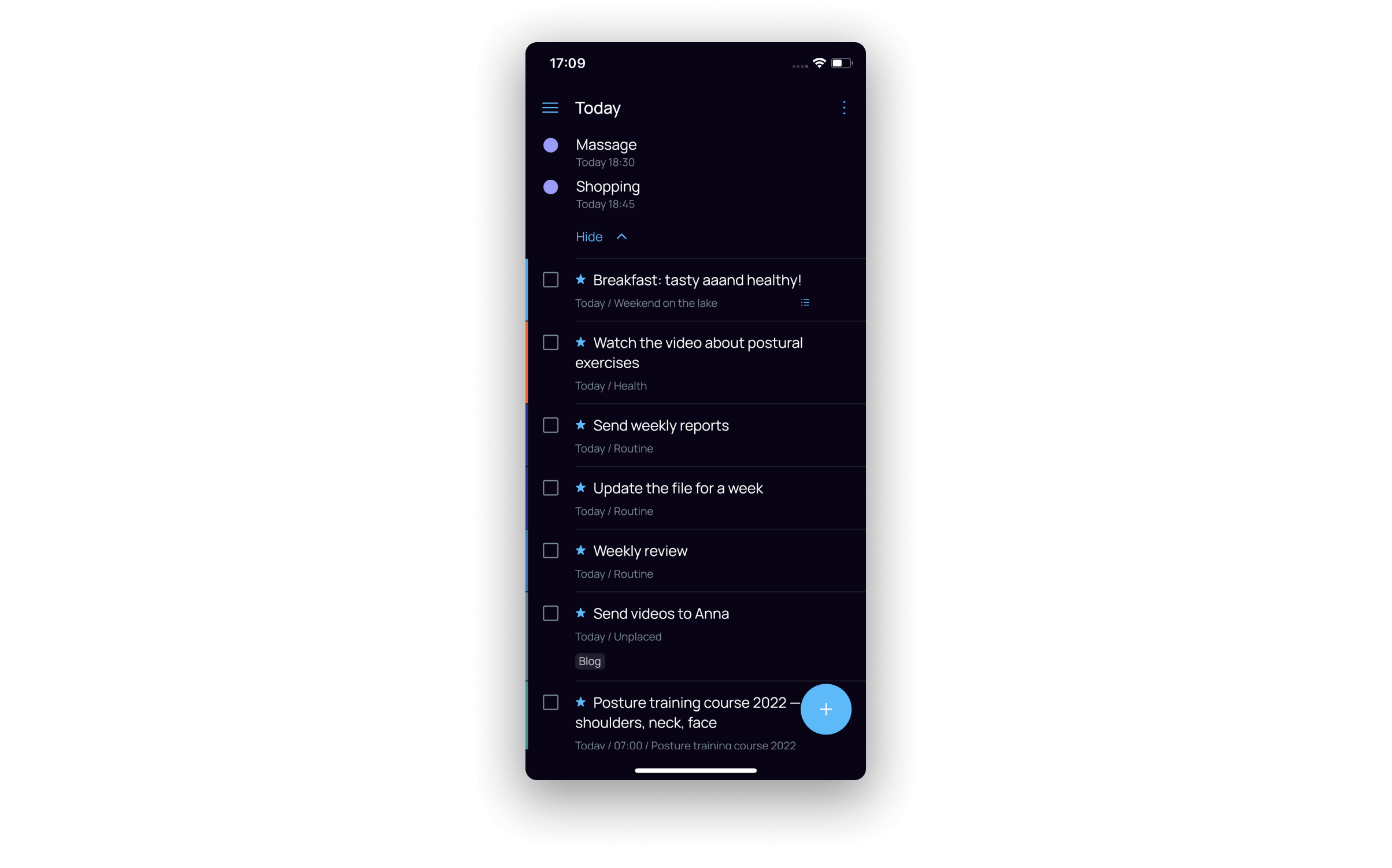 After synchronization, the events from the local calendar with their names and time will be visible in the view mode in the list of tasks for today and in the plans. This means that when you tap an event, you will be taken from the app to the calendar, where you can view the event in more detail or edit it.
If you need two-way sync so that tasks can be added in both the calendar and the application, connect the Google Calendar.