Open Application Settings.

To do this, click on the Cmd + , or select SingularityApp > Settings in the system menu.

In the settings select: Calendars > Google (two-way sync).

If you have previously connected other calendars to your SingularityApp account, a list of them is displayed on the Calendars tab. Click the "+" in the lower left corner of the window to bring up the list of calendars to set up and select Google (two-way sync) in it.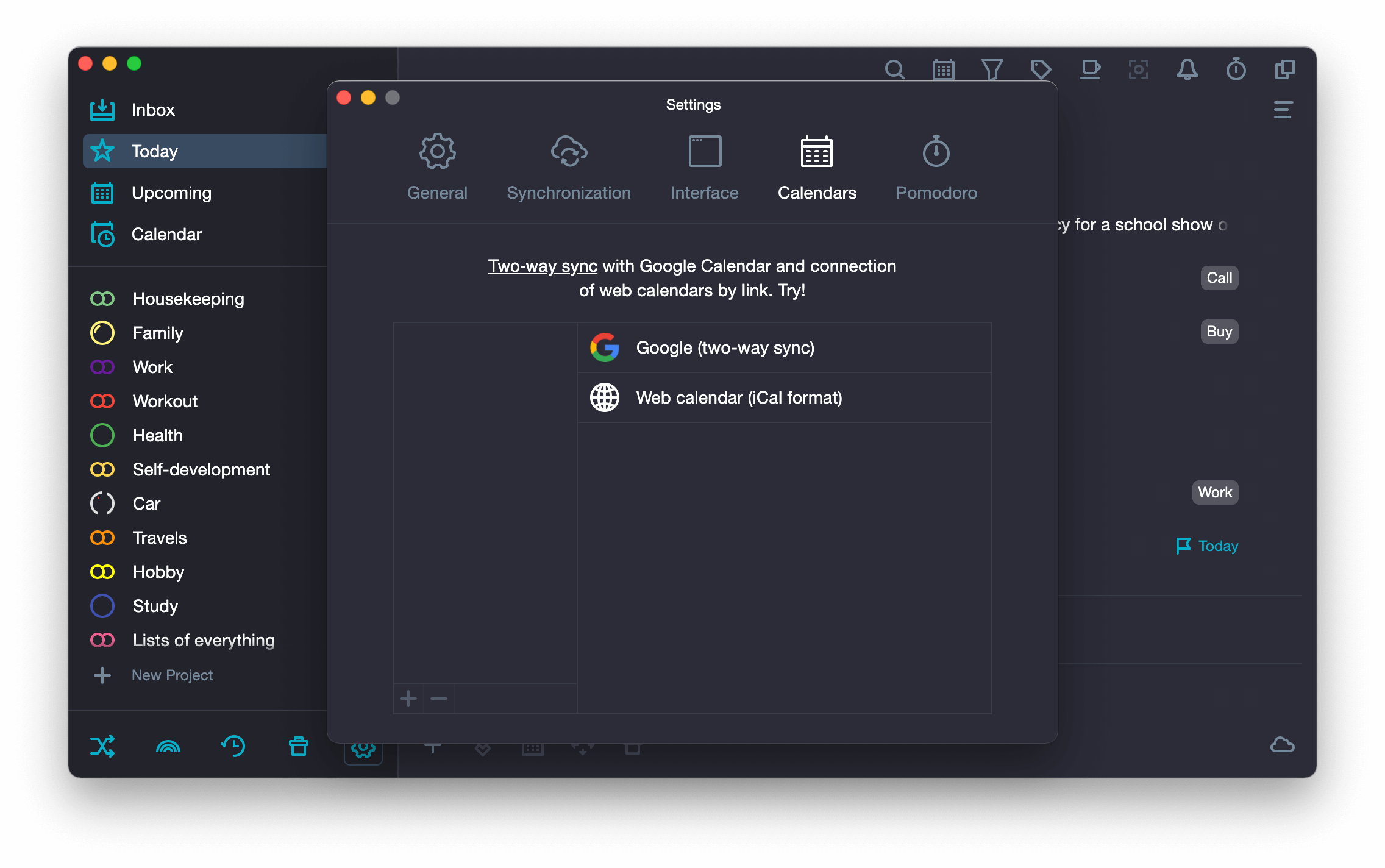 This is how it looks in the mobile app: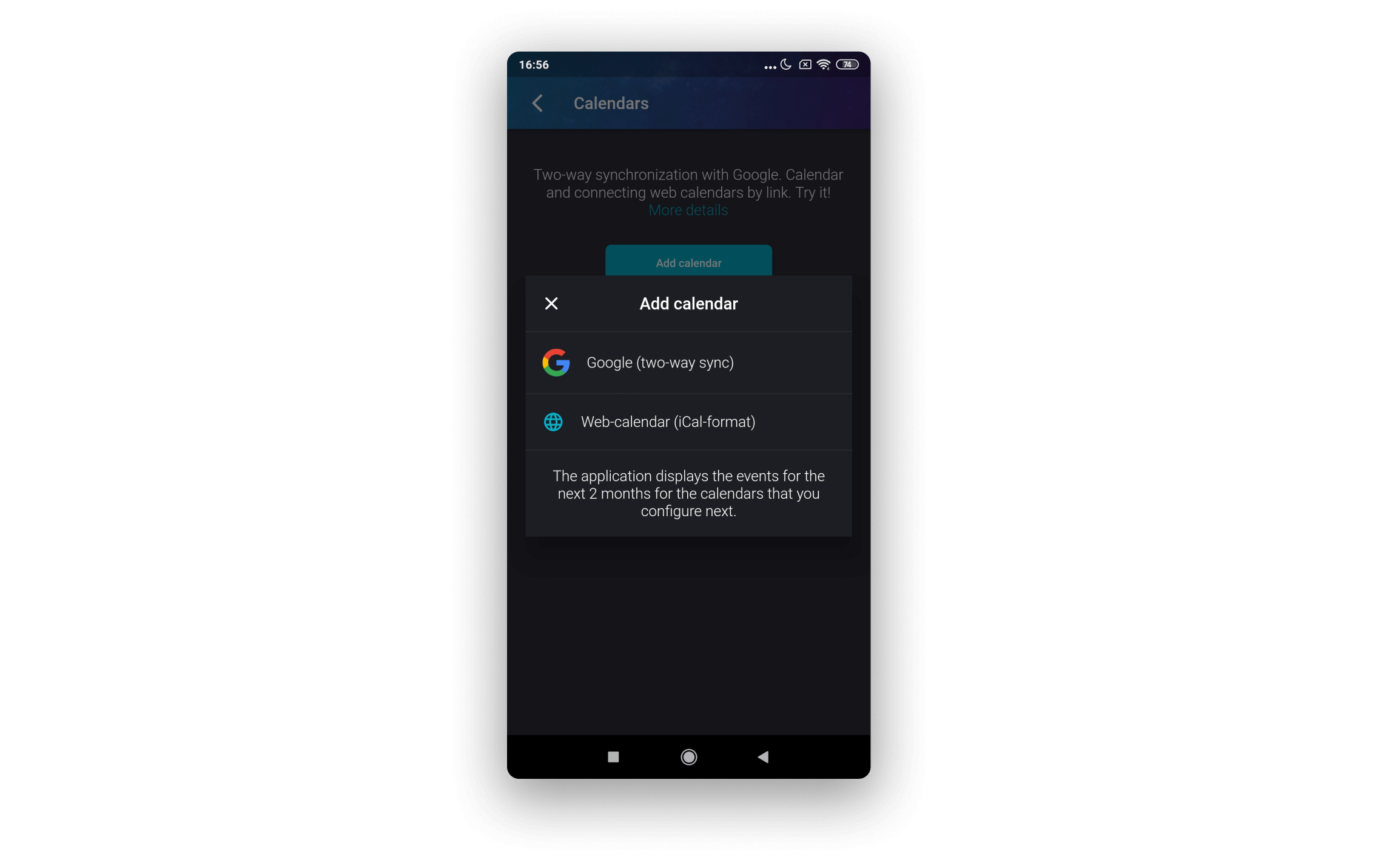 By clicking Google (two-way sync), you will navigate to the browser, to the page with an authorization form in your SingularityApp account. Enter your SingularityApp account username and password and click Login.

Authorization is a necessary security measure. We need to make sure you are the same user whose account we need to connect the calendar to.

You will be taken to the select Google account page. From the list, select the account which calendars you want to sync with SingularityApp and allow the application to access it (click Allow). It's a Google safety measure to make sure you agree to allow access to your calendar data.

If you select "Cancel", the site will display a message stating that the calendar connection failed, because the user has disabled integration. In this case, the whole procedure will have to be repeated again.

After that, the browser will prompt you to return to SingularityApp.

Most likely, the browser will ask for permission to open the app. Select "Open SingularityApp"

Back in SingularityApp, you will be taken to the Application Settings window, to the Calendars tab. The connected Google account will be displayed on the left, and on the right you can view all calendars from it. By default, they are Disabled, and their events are not displayed in the SingularityApp task list.

This is how it looks in the mobile app:
Now that the calendars are connected, you can configure their modes. There are two modes: View mode (you can only view calendar events in the application) and Synchronization mode (synchronization with two-way editing capability).