The list of tasks in this folder is created automatically:
When you set a due date, for a task, it automatically appears in the Today folder on that date.
When you make a task repetitive, , it automatically appears in the Today folder at the selected intervals.
When you complete a task for today, a star appears in its checkbox, the task is paused, and at 00:00 it reappears in the Today folder.
You can also create a task in the Today folder manually.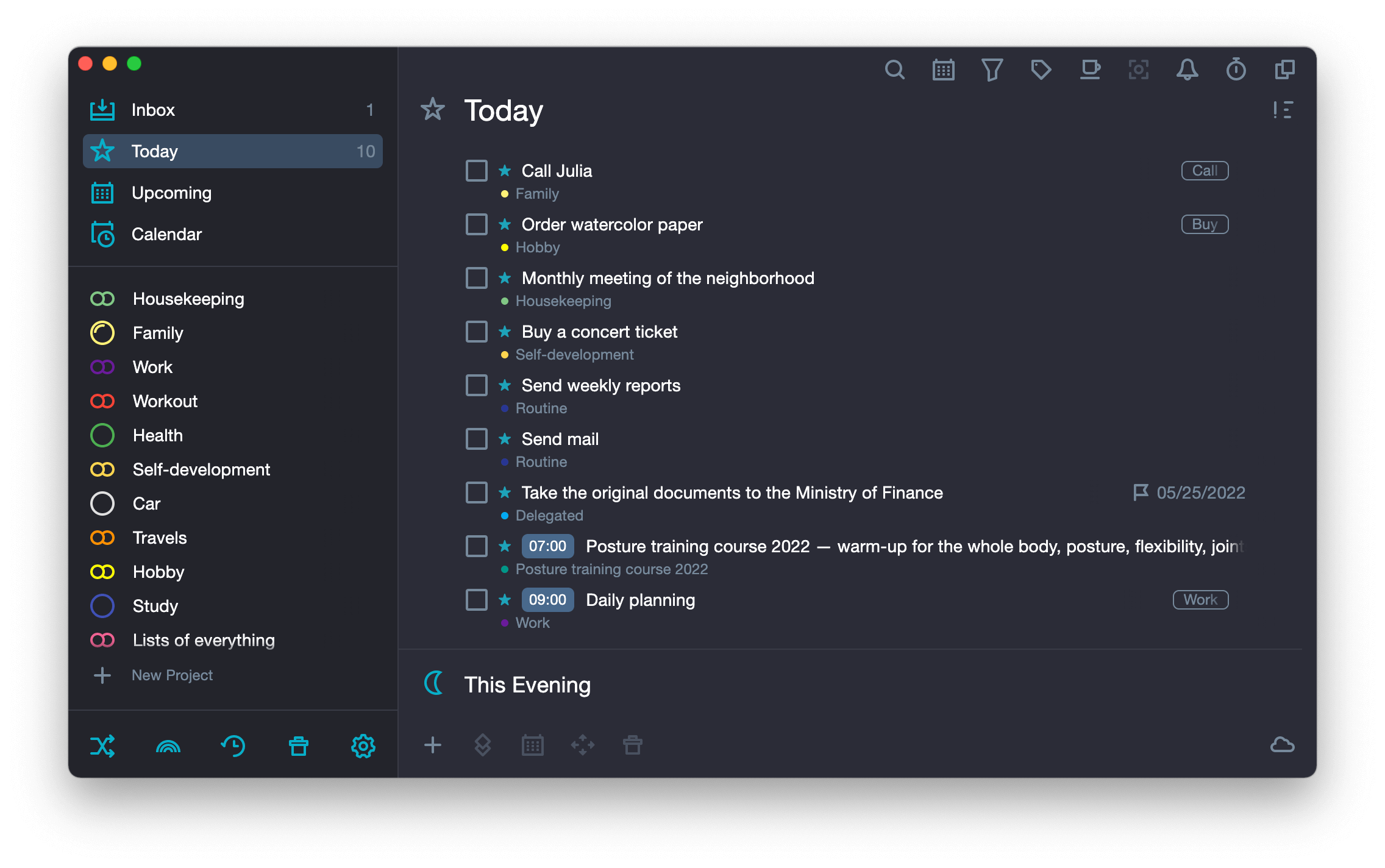 At the bottom of the window, under the list of tasks, the Tasks in Archive are displayed.
It is a special section that contains archived tasks from the Today folder. These tasks are also available in the Archive folder.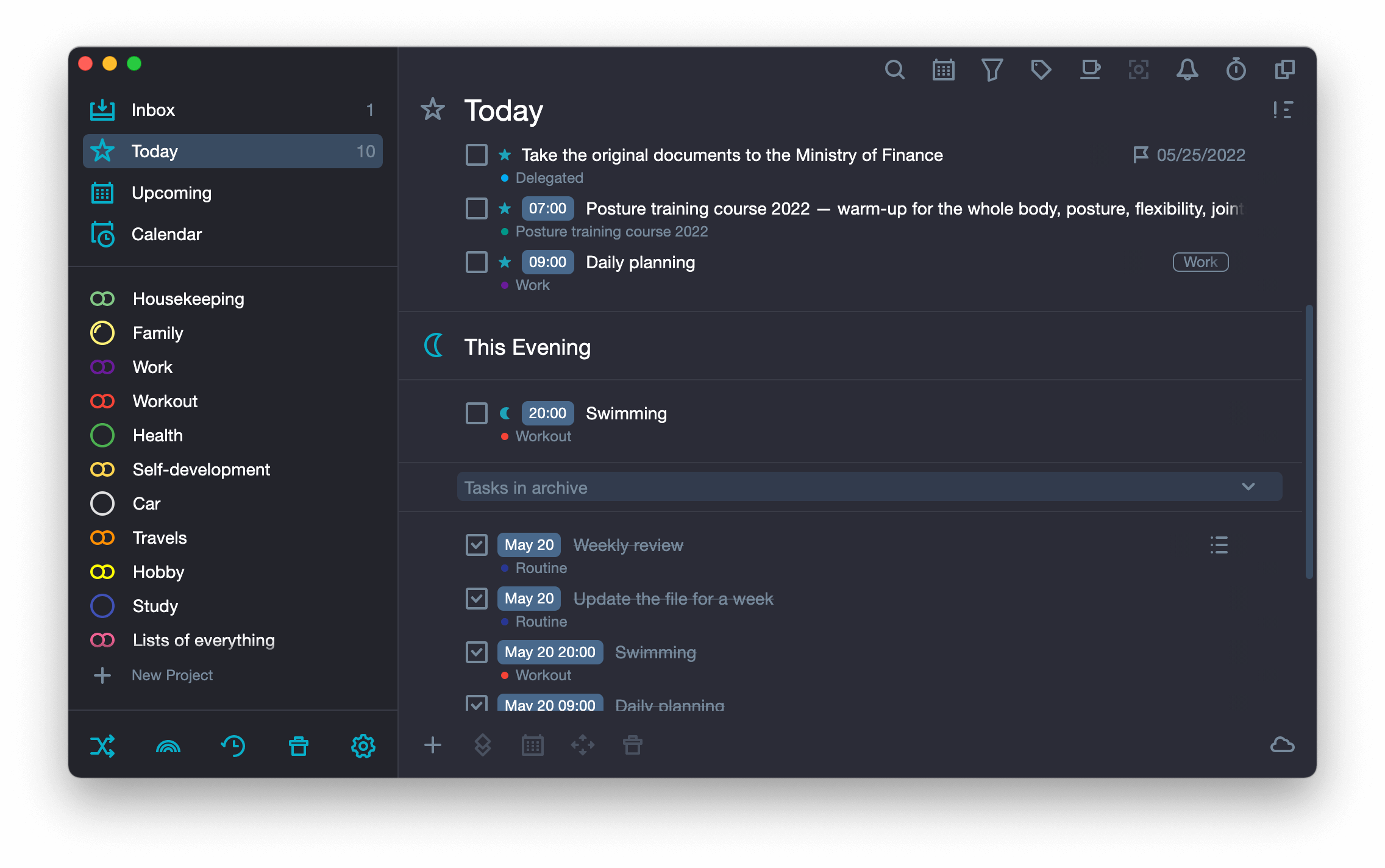 Tasks in the Today folder can be grouped by projects. Overdue tasks can be displayed in a special group in the general task list.